SKF celebrate 100 years
Published: 18 February, 2007
SKF has celebrated its 100 years anniversary on February 16th this year. The company has grown from a designer, manufacturer and supplier of bearings into a provider of a diverse range of engineering solutions, combining evolution with a constant commitment to its customers' needs and core company values of innovation and quality.
SKF was originally founded in 1907 by Swedish engineer Sven Wingquist, following his invention of the self-aligning ball bearing. In response to the common problems associated with shaft misalignment in rotating machinery, Wingquist invented this new type of bearing, which could accommodate misalignment due to its innovative design comprising two rows of balls and a single concave raceway. The self-aligning ball bearing is still widely used today.
This ethos of developing customer-orientated solutions has seen SKF contribute significantly to the engineering industry in the 100 years since its inception, through introducing new products including the spherical roller bearing, the hub bearing unit, and, most recently, the CARB toroidal roller bearing with unconstrained axial displacement ability.
Today, in addition to remaining at the leading edge of bearing technology, SKF is far more than just a supplier of bearings. The knowledge engineering company now also specialises in seals, lubrication systems, linear motion technology and condition monitoring systems, offering a complete range of engineering solutions. SKF now works more closely than ever with its customers, sharing its expertise and experience in order for them to benefit from reduced development times, greater system efficiency and lower maintenance costs.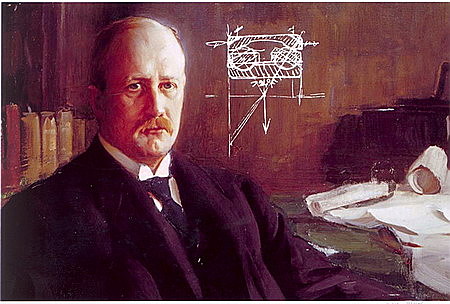 SKF was originally founded in 1907 by Swedish engineer Sven Wingquist