Infrared line-scanners
Published: 15 September, 2007
Land Instruments International has expanded its range of infrared line-scanners with models for imaging and controlling high-temperature processes in the metals industries.
Collectively the new Landscan LSP10, LSP20 and LSP21 infrared linescanner heads cover the temperature spectrum from 200 to 1400°C, encompassing almost every process in the production of billets, beams, sections, plate, strip, rod and wire.
Land says its technical staff can advise on the most appropriate choice of scanning head, signal processor and software for all applications - continuous casting, hot rolling, galvanising, galvanneal and welding.
Like all Landscan linescanners, the high-temperature models are sufficiently compact to allow installation where space is restricted. Each has a robust sapphire viewing window that protects against damage on the production line and keeps maintenance to a minimum.
Scan speed, sighting angle and focus are all variable, and an integral laser targeting system simplifies the task of aligning the scanning head. One notable technical feature is the extremely fast speed of response which, at ≤1us to 95% energy, achieves highly accurate hot edge detection that can be used to check on the width of the product being processed.
A choice of Landscan Control signal processors and LSP mountings and accessories is available to interface with local process control systems and with the Landscan Windows Control and Analyse (WCA) software, which provides additional capacity for display, analysis and storage of recorded temperature data.
For further information please visit: www.landinst.com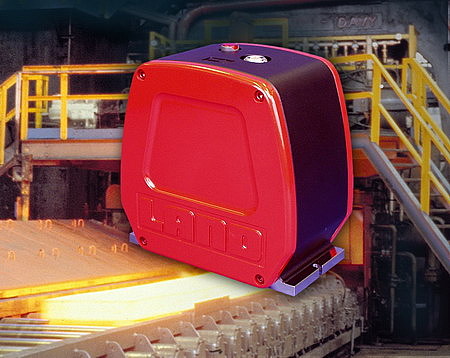 The new Landscan LSP10, LSP20 and LSP21 infrared linescanner heads cover the temperature spectrum from 200 to 1400°C