Headline News
With the offshore energy industry currently facing turbulent times, the Offshore Energy conference (OEEC 2016 - 24, 25 and 26 October at Amsterdam RAI) has been themed 'Entering a new era'. Topics such as subsea processing & infrastructure, decommissioning, asset integrity, supply chain optimisation and LNG will all be covered.
Latest Features
Harald Großmann, service centre manager for Sulzer's Neuss Service centre in Germany looks at the maintenance challenges facing petrochemical refineries and how to improve asset performance and reliability.
The storage of large quantities of organic material always carry the risk of spontaneous combustion and fire. With Europe's commitment to bioenergy through initiatives, like the Renewable Transport Fuel Obligation, this is a growing problem. For energy producers in this sector, such an outbreak is not only a major health and safety issue but also one that involves loss of raw material and production downtime. PWE reports.
Beko Technologies is a long-established, international developer and manufacturer of a specialist range of products for the treatment of compressed air. With filters, dryers, condensate management systems and sophisticated air measurement devices, its UK and Ireland operations has recently expanded into new premises in Redditch, Worcs.
In any workplace, managers have a duty to evaluate the risks associated with that setting and, if there is a boiler installation on site, they are legally bound to keep it working correctly and safely at all times. Chris Coleman, marketing product manager, condensate handling & customer training at Spirax Sarco, looks at some of the key requirements of a boiler house risk assessment and explains how training plays a vital role.
PWE takes a look at the launch of the Combustion Engineering Association's "I-GAS" - a new qualification for maintenance and gas fitters working in industry.
Video of the month
Editor's Comment
Well what a month! I think most of us are still trying to absorb the fast paced changes that are taking place. I have to admit I'm ever so slightly relieved we have avoided a long drawn out Conservative leadership contest, and we now have in place a new Prime Minister and government to lead us through the difficult Brexit negotiations.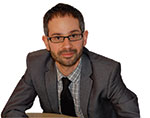 Product & Services Directory Suppliers
Sign up for the PWE newsletter
Latest issue
To view a digital copy of the latest issue of Plant & Works Engineering, click here.

View the past issue archive here.

To subscribe to the journal please click here
To read the official BCAS Compressed Air & Vacuum Technology Guide 2016 click here
.
Poll
"What is the most important issue for UK manufacturers during Brexit negotiations? "
Twitter