Headline News
An independent review by the Academy's Past President Sir John Parker GBE FREng has identified key areas for development in UK shipbuilding, which could play a greater role in generating exports for the UK.
Latest Features
When flooring manufacturer Forbo introduced Agility CMMS solution, it reduced plant breakdowns from 90 per month to less than 20, increasing plant availability from 89 per cent to 97 per cent. PWE reports.
Norwegian biorefinery Borregaard has chosen SPM Instrument to supply online condition monitoring equipment for its production-critical chemical washers in the fibre line.
Improper site management can cause accidents as a result of a hazardous liquid spillage or worse, injuries to employees from spillages which could have been avoided. Bruce Wishart, founder and managing director at Empteezy, has shared his insight into effective premises management and three key factors to take into consideration.
O'Reilly Concrete, originally established in 1939 as a small sand and gravel business, has seven production facilities across Ireland. Ballyhoe Plant, which is just outside Carrickmacross in Co Monaghan, specialises in the manufacture of precast walls for rapid build modular construction. As with the majority of the company's products, these are extremely heavy, oversized and potentially hazardous to lift and transport. Since a Combilift Straddle carrier has been in operation these processes have become much safer and speedier.
This article is based on guidance provided in the British Fluid Power Association's training course titled 'Small Bore Tubing Integrity Course – using twin ferrule compression fittings'. Following on from our look at tube preparation in our November edition, this month, we look at tube bending principles.
Video of the month
Editor's Comment
2016 will be a year I'm sure none of us will ever forget. I'm not afraid to say that I hope 2017 will be relatively uneventful. Irrespective of political events that may occur in the coming 12 months, many British manufacturers will need to get a handle on Industry 4.0 and transforming to a smart manufacturing era. But while industry awareness is growing, just one in ten (11%)(based on a recent EEF report) say that the UK is geared up for this crucial next industrial age. This suggests that in terms of being Industry 4.0 ready there is still some way to go.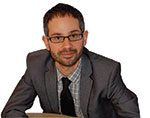 Product & Services Directory Suppliers
Sign up for the PWE newsletter
Latest issue
To view a digital copy of the latest issue of Plant & Works Engineering, click here.

View the past issue archive here.

To subscribe to the journal please click here
To read the official BCAS Compressed Air & Vacuum Technology Guide 2016 click here
.
Poll
"What is the most important issue for UK manufacturers during Brexit negotiations? "
Twitter