Headline News
The world's best young engineers are on course for Silverstone as Formula Student UK gears up for its 20th competition. The global competition, run by the Institution of Mechanical Engineers, is the world's largest student motorsport event and challenges student engineers to design, build and race a single seat racing car in one year.
Latest Features
Predictive maintenance is the best answer to minimising the risks of equipment failure, however, monitoring practices in the past have been expensive, problematic and at worst, unreliable. The solution is to switch to what Mitsubishi Electric refers to as 'Smart Condition Monitoring', a system which can connect to rotating equipment and provide plant-wide 24-7 monitoring. PWE reports.
Recycling firm Ward Recycling Ltd (WRL) approached EOGB to provide an improved and more cost-efficient process heating solution at its glass beneficiation plant in Middlesbrough.
Tony Young, owner director of supply and repair specialist CP Automation, explains how easy it can be to make industrial applications more energy efficient by using regenerative braking.
Eliza Rawlings, managing director, Festo, takes a look at preparing for the fourth industrial revolution.
Allan Parsons, national rental manager at Briggs Equipment, discusses what businesses need to consider when hiring in equipment, explaining how to avoid the pitfalls and make sure you get the right machine for the job.
Video of the month
Editor's Comment
The Government's Industrial Strategy green paper is a major opportunity to reinvigorate the engineering and manufacturing sectors to benefit the whole country.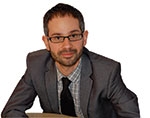 Product & Services Directory Suppliers
Sign up for the PWE newsletter
Latest issue
To view a digital copy of the latest issue of Plant & Works Engineering, click here.

View the past issue archive here.

To subscribe to the journal please click here
To read the official BCAS Compressed Air & Vacuum Technology Guide 2016 click here
.
Poll
"What is the most important issue for UK manufacturers during Brexit negotiations? "
Twitter