Headline News
EEF, the manufacturers' organisation has announced it has launched a new leadership and development programme to help companies train the future manufacturing leaders to keep the UK at the forefront of the fourth industrial revolution.
Latest Features
The wide availability and low price of vibration monitoring equipment gives maintenance engineers an effective way of protecting all their assets – including those of relatively low value explains Chris Hansford, managing director of Hansford Sensors.
Steam is often seen as a traditional source of indirect heat for brewing and distilling processes but, with the recent explosion in micro-breweries and resurgence in craft brewing, the regulations and additional ongoing investment required for running a pressure-based system often adds too much cost when considering steam as a heat transfer solution. So when Rebellion Beer Company was looking to replace its ageing steam boiler system, they turned to two of the UK's major thermal fluid specialists for help. PWE reports.
Brent Hall, technical manager at ICS Cool Energy, offers nine top tips for using glycol in chillers and chilled water systems.
Jonathan Wilkins, marketing director of EU Automation, looks at managing obsolete automation components in the factory of the future, and how this factory could be ordering your replacement parts for you.
Video of the month
Editor's Comment
Rebalancing the economy with a re-energised industrial strategy is a positive message from the Prime Minister, and one I think most of us can relate and agree with. As Terry Scuoler, chief executive of EEF, the manufacturers' organisation, emphasised recently, manufacturers are the backbone of many communities and their success is dependent on the best possible business conditions. The Government's strategic decisions on infrastructure, tax, education and skills make the difference between great success and mediocrity.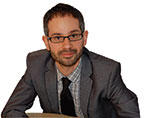 Product & Services Directory Suppliers
Sign up for the PWE newsletter
Latest issue
To view a digital copy of the latest issue of Plant & Works Engineering, click here.

View the past issue archive here.

To subscribe to the journal please click here
To read the official BCAS Compressed Air & Vacuum Technology Guide 2016 click here
.
Poll
"What is the most important issue for UK manufacturers during Brexit negotiations? "
Twitter