Headline News
Gary Carroll has been appointed to the position of head of Aerospace, Siemens UK & Ireland. His new role will enable greater collaboration between Siemens and its strategic customers looking to exploit industrial digital technology.
Latest Features
Condition monitoring (CM) no longer needs to be restricted to highly skilled, experienced engineers. With the advent of cloud-based CM systems, users can now share data with experts via the cloud, enabling improved fault diagnosis, faster reaction times and reduced machine downtime, says Dr Steve Lacey, Technology Centre Manager at Schaeffler UK.
Heat recovery should be a serious consideration for any business running a compressed air system. Andy Jones, managing director at Mattei, talks through the options.
Air Operated Double Diaphragm (AODD) pumps are an interesting seal-less, displacement alternative to centrifugal pumps. David Rozee of Triark Pumps explains how they work, and how their low-maintenance application is proving cost-efficient for both businesses and the environment.
Our final exit from the EU is still some time away and there are many questions that still need to be addressed. A key factor regarding the success of the 'vote to leave' camp was that it was perceived that this would give us the ability to better control our borders. This heightened protection is seen as offering us the opportunity to control immigration – but this factor is only one small element within the bigger border control picture. Steve Scholfield, (pictured) director and chief executive of the British Pump Manufacturer's Association (BPMA), explains.
Hannover Messe 2016 had a clear message: integrated industry has well and truly reached the mainstream. To prove its point, the show featured over 400 application examples of fully digitalised processes for the manufacturing and energy industries. The fourth industrial revolution, it seems, is well underway. However, to ensure that the factories of the future don't remain castles in the air, it is necessary to shine a stronger spotlight on the benefits for industry, employees and society in general. This is precisely what the organisers of Hannover Messe 2017 (24–28 April) say it will do. PWE reports.
Video of the month
Editor's Comment
This year's Budget should make for interesting reading. With only a few days to wait at the time of going to press, Britain's manufacturers are urging the Chancellor to maintain his focus on driving up productivity and pressing ahead with infrastructure investment to ensure that businesses are teed up for post-Brexit success.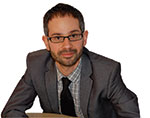 Product & Services Directory Suppliers
Sign up for the PWE newsletter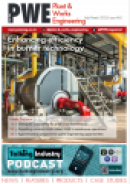 Latest issue
To view a digital copy of the latest issue of Plant & Works Engineering, click here.

View the past issue archive here.

To subscribe to the journal please click here.
To read the official BCAS Compressed Air & Vacuum Technology Guide 2016 click here
.
Poll
"What is the most important issue for UK manufacturers during Brexit negotiations? "
Twitter