Headline News
A new report from EEF, the manufacturers' organisation and Squire Patton Boggs, the global law firm, spells out manufacturers' key priorities for the forthcoming Brexit negotiations and says that supporting and protecting industry will be critical to ensuring post-Brexit Britain is a great success.
Latest Features
Howie Emerson, implementation consultant, Bentley Systems, looks at safety and asset health monitoring in the power industry and how to avoid complacency and encourage strong responses to weak signals.
PWE looks at how at software simplifies life-cycle management, and automates asset discovery.
You wouldn't allow an intruder to spend 229 days in your house undetected, so why would you do that with your manufacturing facility? As incredible as that sounds, the average time between a cyber security breach and its detection is 229 days. Manufacturing facilities are leading the list of potential targets for cyber espionage, denial of service (DoS) and web-application attacks. Martyn Williams, managing director of industrial automation software supplier, COPA-DATA UK, discusses three steps manufacturers should take to stay safe in the cloud.
For many businesses that require temperature control solutions in their day-to-day operations, equipment is often purchased and then run until the point of failure. Equipment hire offers a practical alternative says Russ Baker, UK sales director of the hire division at temperature control specialist ICS Cool Energy, who discusses the four key benefits of hire vs purchase.
Annual energy savings of at least £10,000 and increased productivity have been realised by Heritage Trade Frames, a fabricator of domestic and commercial windows, doors and conservatories in the North West of England, after opting for a compressed air systems upgrade from Atlas Copco.
Video of the month
Editor's Comment
The fall in the number of pupils achieving a GCSE (A*- C) in Design & Technology, together with a drop in the those passing their Physics GCSE, highlights the increasingly urgent need for action from Government, schools and colleges to encourage more pupils to study these crucial engineering subjects (Physics and Design & Technology).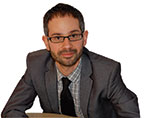 Product & Services Directory Suppliers
Sign up for the PWE newsletter
Latest issue
To view a digital copy of the latest issue of Plant & Works Engineering, click here.

View the past issue archive here.

To subscribe to the journal please click here
To read the official BCAS Compressed Air & Vacuum Technology Guide 2016 click here
.
Poll
"What is the most important issue for UK manufacturers during Brexit negotiations? "
Twitter