Energy event re-brands
Published: 09 April, 2007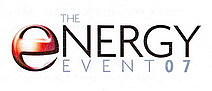 The Energy Event 2007, recently re-branded, will take place on the 12th and 13th September 2007 at The National Motorcycle Museum, Birmingham.
The re-branding of The Energy Event 2007 reflects the change that the energy market has felt over the last decade and its prominence on the agenda of most companies.
An addition to The Energy Event 2007, and one of the major reasons to re-brand was a new high profile strand of seminars and conferences. Aimed at directors and senior managers this element is to be split into two areas with day one focusing on Energy procurement while day two looks at Energy management. Eamonn Brennan commented: "The aim of this new element is to inform delegates on how the UK economy and individual businesses can achieve economic growth and increase competitiveness while improving corporate social responsibility through high standards in energy and environmental policy. To this end we have speakers such as the UK operations manager of Vodafone and the head of utility procurement at Procter & Gamble"
The strength of the event is reflected in its event partners for 2007. British Energy is the official sponsor for the event with other sponsors including: e.on, EDF Energy, Encore International, Llumarlite and Space Air-conditioning.
Conference and seminar partners for 2007 include ESTA (Energy Services and Technology Association), MEUC (Major Energy Users Council), Envirowise, CIBSE (Chartered Institute of Building Service Engineers), BCAS (British Compressed Air Society), Energy Information Centre and Encore International.
The partners will run a range of seminars and conferences over the two days of the event with subject areas including: Gas and power purchasing; Energy management techniques; Energy efficient technology; Water efficiency and Compressed air.
For more information and to register visit: www.theenergyevent.co.uk